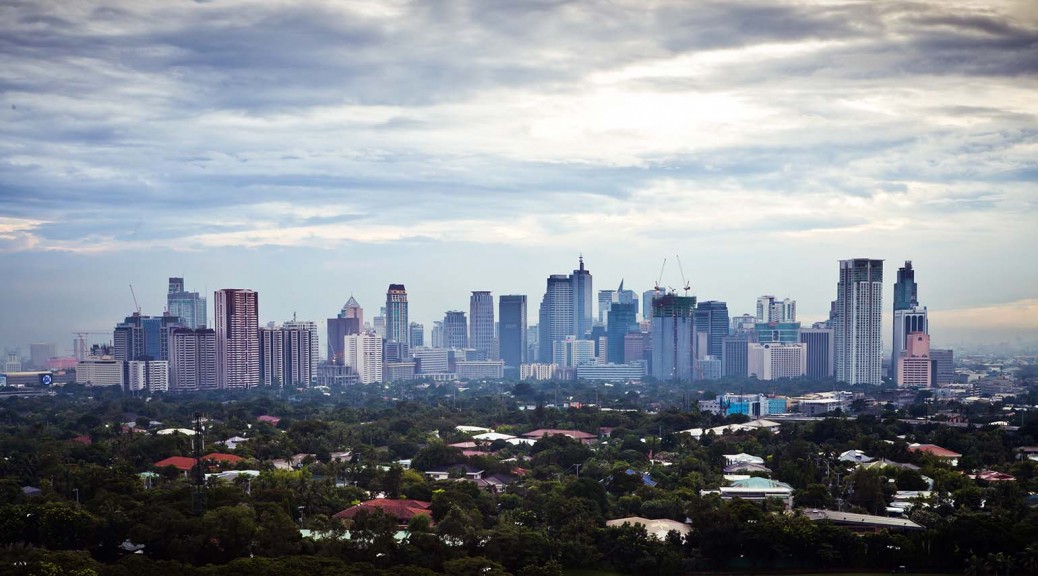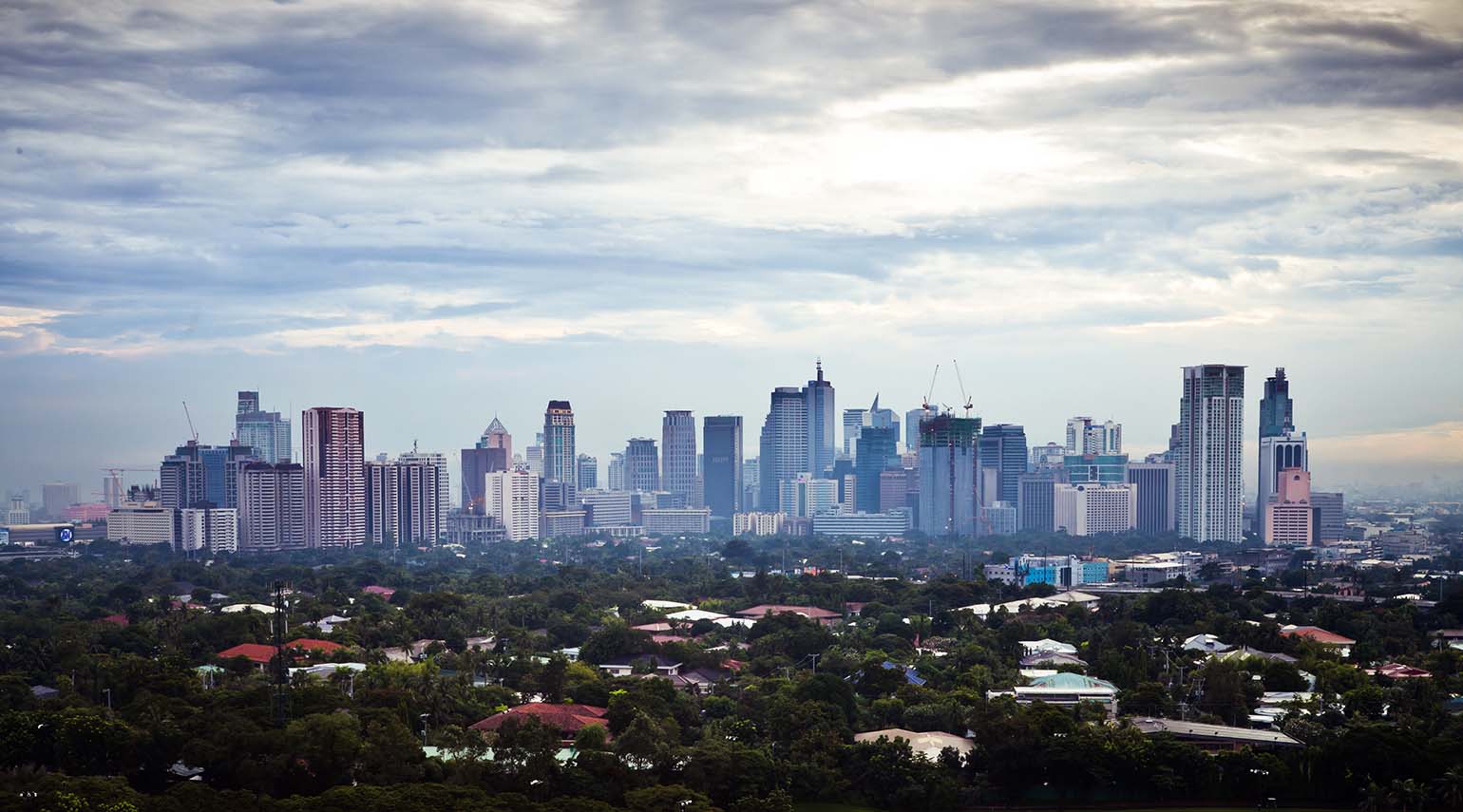 You're probably looking for opportunities to grow your money without getting too involved in the "process". Or you could be someone who has a serious look on his face, determined to start a long-term quest to financial freedom, no matter what it takes.
And then you turned your attention to real estate — more particularly, condominiums — because you noticed everyone's gone crazy about it. There must be money in there, right?
But like anything else new, the first challenge you have to overcome is your lack of knowledge. You don't know what to do, what questions to ask and what things to look for.
If you are this person right at this very moment, the following is a quick list of pointers that should help you get started. It's not everything there is to know about investing in condos, but if you are a newbie to this serious game, this will give you a great jumpstart to an exciting and rewarding journey ahead.
Related post for further reading:

Stop Thinking Too Much About The Location


Location, location, location!

Since you've taken an interest on this topic, you must have heard this mantra once or twice before. Everyone in the real estate industry has been told this and this is one of the first things they learn. The gurus say that there are only 3 things that matter most in this business. And those are location, location and location.

But is location really all that important?

Well yes, of course! If you haven't heard that from anyone else before, I'll be the first to tell you that. But what they don't tell you is that there's always a good location everywhere. That's because there's whole bunch of different people with different jobs, different preferences, different circumstances and different whatever.

Besides, established and trusted condo developers are not stupid to build their condo projects at locations where no one would be interested. So you can trust that this thing has already been taken care of for you and you don't have to stress about it anymore.

If you are looking to buy a condo for investment, your choice should really just depend on who your target market is. And that brings us to the next thing to keep in mind.

Know Your Target Market

Here in the Philippines, a common characteristic you can observe with condominium developers is that they build projects for specific groups of people. They already have specific targets before they launch their projects.

Some condo developments offer units that cost higher than units in other projects. Likewise, some also offer units that are priced a lot lower than the others. But just because some projects are located next to each other, doesn't mean you can already compare them fairly based on price alone.

When you check them out closer, you will find their differences in a lot of the details — some in the little and some in the major details. Like the sizes of the units, the facilities available in the common areas, the amenities, the quality of the management services, etc.

This is because some condominium projects are built for the average Juan and some are built for the Juan who got ahead in life. They are not built equal.

So if you are to be wise in your real estate investing, do your research and find out about the trends in the market. Do this carefully so that you will be able to target the right market. Just because the Juan who got ahead in life is willing to pay more for his shelter requirements, doesn't mean the high end market is always the most lucrative.

Like the stock market and any other market for that matter, the real estate market also has its own cycle. And there are times within this cycle when there is more money to be made in the low- to mid-income level markets.

And this will then also lead us to thinking about the next item which is all about timing.

Be Crazy About Your Timeframes

You've done your research and you've identified the right market for you to target. Whatever kind of Juan you have chosen, you're already sure that you'll get "the biggest bang for your bucks".

So now, the next thing you have to consider is when to actually approach Juan and offer him your property — whether you want to re-sell it for immediate and one-time profits, or rent it to him for ongoing monthly income.

Timing is also one of the most important elements in real estate investing. It is so important that if you mess it up, you could potentially end up stuck with a useless property. One that will never produce a return on your investment for the next decade!

Part of getting the perfect timing is making sure that the condo property you buy will be available for your target market at the right time they are expected to need it.

Let's say for example you've decided you want to target the mid- to low-end market. And in your research, you found out that the demand from this market for condominiums will peak in 2016; and then slowly dwindle down after that.

Then you have to make sure you get a property that is already available and ready for occupancy right now! Or at least buy one that will be turned over to you not later than 2016.

Alright, you don't really have to be crazy and go extremely overboard about it. 😀

But you get the idea… You have to be really serious about time frames. This means you're gonna have to make sure you only deal with a reliable developer. One that is already known to deliver their promises on time. That is the next item on this list.

Consider the Developer Of the Project

We're talking about investments here. And when it comes to investment, time is our single most valuable resource. Unlike money, we don't get to literally create or generate more time. So you should be really mindful when spending this very precious resource.

When you buy a condo unit in the pre-selling phase, meaning while the building/s are still being constructed, you need to see to it that your developer can deliver your unit at the time they promised. While there are many developers in the Philippines with good track records in hitting their deadlines, there are also lots of them who will just cause you terrible headaches.

Aside from delivering on time, also ask around and check for yourself the quality of work different developers deliver. Nobody wants condo units with leaking sewage pipes from the floors above, within a few years from turnover. And you wouldn't want to see cracks everywhere on your walls soon after you get your unit, right?

Yes, it's a given that some projects are priced lower, but that doesn't mean your developer can just take shortcuts and compromise the quality of the buildings they make in order to save costs.

Also, I've already seen completed works from a number of different developers in the country and I can say that for projects of comparable prices, some developers really do better jobs than the others. Especially in the amenities and public spaces. Some developers just know how to make projects elegant and classy without having to raise the price too high.

And it's one of your tasks as an investor to check on these things to make sure you get the most value for your money… Especially when the money you'll be using for your investment is not free. By that, I mean money that bears interests and other charges, like a loan from the bank.


And since I've already gone down to the topic of money to be used for paying your investment property, next on the list is about making a smart choice of payment term.

Know Your Payment/Financing Options

If you want to make serious money investing in condo properties, you should learn about the word "leverage".

Leveraging is about using as much of other people's money and as little of your own money as you can, to buy your real estate investments. When you leverage wisely, you'll be able to buy more properties (or bigger ones) with what limited funds you have on your own.

You see, contrary to what the average Filipino knows, you really don't have to be a millionaire before you can start investing in real estate. Most condominiums in the Philippines today, especially in the major cities, cost millions of pesos at the very least. But you actually need only a little more than P20,000 to acquire one. In fact, in a lot of cases lately, even less than that!

The usual scenario (and probably the easiest also) for most people who purchase their first condo investment goes like this:

Pay ± P20k to reserve a unit.
Pay anywhere between 10% to 20% of the total price (depending on the developer) as the down payment (equity), in up to 40 months (depending on the turnover date of the project) with zero percent interest.
When they're done with the equity, they take out a loan from their bank or from HDMF (PAG-IBIG) or from the in-house financing service, to pay the remaining 80% balance of their unit.

Developers are now easing their requirements and they keep lowering their entry points to help get more people to participate in this industry. They've also allowed more and more flexible payment terms especially if you opt to use their in-house financing service (most developers have one).

Developers' in-house financing services usually cost higher but they are also the most convenient and easiest to get approved for. But if you already qualify for real estate or housing loans from your bank, this is usually a smarter choice for investing since you'll also be building your credit record as you use banks' services.

As you progress and build a good credit record, you will be able to use more money from the banks for more investment resources in the future. Plus, interest rates for bank loans are a lot lower than in-house loans.

These options are almost always available with every developer company. So to maximize the purchasing power of the current cash you have, why not use these options? Loans like these, which are used for buying investment properties are what we call "good debts".

Proper use of leverage and taking on good debt will allow you to get bigger returns in the long term. And speaking of long term, that is up next on the list.

Develop a Long Term Plan

We're talking about serious business here, real estate is serious business and things like this require long term commitments. That is, if you want continuous and compounding profits and/or income.

Buying your first condo unit is just the first step. You don't stop from there if you want real success. And the best way to keep going forward and never get lost is by following a long term plan.

You may already have a short to mid-term plan in mind when you buy your first property and that is great. From there, extend and expand your plan. Build on it and make it SMART (Specific, Measurable, Attainable, Realistic and Time-bounded).

While there are people who make good money with flipping (buying and then selling for a profit), this is for the short term only. When you sell your property for a profit, you get big money immediately, but it only happens one time for that unit.

A more stable strategy for the long term is building cash flow. That means keep buying more and more properties and rent them out to pay for themselves through regular monthly income. You will only be able to make small profits with this at first.

But you can use the previous/existing properties you bought as collaterals for taking out more loans. Make use of additional, compounding leverage by borrowing more money to buy more properties, which will in turn generate more cash flow for you. Do this right and your investments will have a snowball effect.

Even though market conditions change and it may not always be a smooth ride, the worst that can happen to your investment properties is appreciate in value over time. Even without generating monthly income from rent, value appreciation alone is guaranteed profits. No other type of investment can offer that security.

But of course, that is boring. 😀 Guaranteed profits are boring and part of the long term plan should be to generate regular cash flow. Keeping yourself updated with the latest news and trends in the industry will help you make good decisions and appropriate moves to keep the cash flowing.

Keep Yourself Updated

This will keep you "in the know" of what's currently hot and what's not. Part of keeping a good long term plan is updating your plan as you go along. Make your plan adapt to the changes in the market.

If you want to keep the cash flowing, you have to offer what's currently being asked by the market. When you hear that BPO's will be expanding to the smaller cities in the Philippines, you should position yourself accordingly.

When you hear about some bad news (like unemployment) on a city where you have rental condominiums, you could lower your rates temporarily rather than suffer long periods of vacancy. When you learn that minimalist interior designs are becoming mainstream popular, it would help make your units attractive if you fully-furnish them with this trend in mind.

These are just some examples and there can still be lots more. But you get the idea of how important it is to stay on the cutting edge.

One of the ways you can stay updated and connected is by subscribing to our email updates. You can also follow us on Google+, Twitter and Facebook to catch our latest posts!
So there you go. You should now be well on your way to get started with investing in condos here in the Philippines. And not just condominiums actually, you can use the same principles in other types of real estate as well.
Are you are looking to buy a property in the Philippines?
Whether it be it a condominium, house, lot or commercial property, choosing your broker or agent also makes a huge difference! You don't only need a broker who is licensed and knowledgeable. You also need your broker to be always there for you when you have concerns about your real estate transaction. And you need him/her to be there even long after your purchase. That's one of the things we guarantee our clients here at PPE.
See how we can help you today:
Read More →
---
ABOUT THE AUTHOR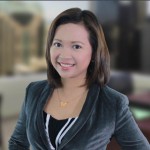 Joanne Almaden
Joanne is a licensed real estate broker and appraiser. She founded Phil. Property Expert, Inc. – a top-notch real estate services company whose vision is being the most trusted company when it comes to competence and quality of service.