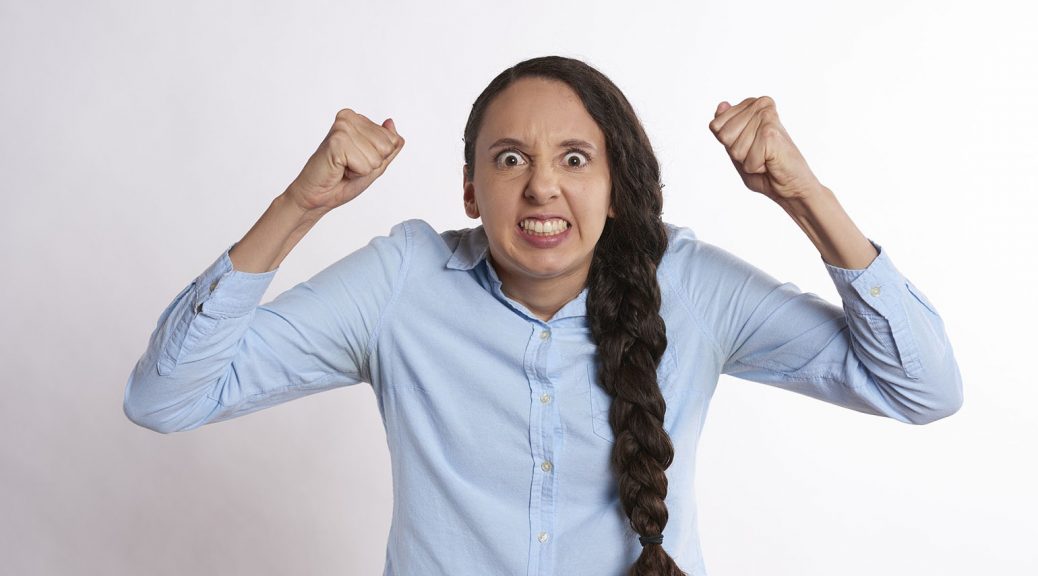 For landlords, property managers and rental property operators, delinquent tenants are probably the most annoying problem that we have to deal with at some point. This is especially frustrating if you're a good lessor. You've already done everything on your part and fulfilled all your responsibilities in the lease contract. But despite all of it, the tenant is just being unreasonable and would not pay his rent on time, or even not at all.
If you're the bad kind of lessor, like those who ignore the concerns of your tenants, or otherwise not honor some or all of the terms of your lease agreement, then your tenant probably has a good reason for not paying you in return. Please don't be like that. 🙂
But here, we're going to talk about what a good, responsible lessor can do if his tenant is not delivering on his end of the deal. This post is also useful for lessors who are new to the business and would like to be prepared for when this problem occurs.
Make sure your lease contract covers delinquencies
The effective handling of delinquent tenants starts even before they begin occupying your property. It's about being prepared. Before the start of your tenant's lease, make sure you have a lease contract signed and notarized.
More importantly, make sure you have a stipulation in your contact that imposes penalties for delinquent behavior. For example, a simple, straightforward penalty of 10% per month of delay in making their payment. A stipulation like this, already serves as a deterrent for delinquent behavior.
This will also be very handy in calculating for liquidated damages later on. That is, if you will really have to initiate legal action.
But actually going to court can be very time-consuming and expensive. So, it should be the last resort. For that, you will also need another stipulation in your lease contract. One that gives you some reserved power that you can use if you have to, in order to motivate your tenant to take your desired action (which is to pay their rent).
One example that we implement, is the stipulation that gives us the authority to lock the property if the tenant still doesn't pay after at least 1 month from the due date. When the tenant comes to the property and finds out that he's locked out and all his stuff are inside, he will usually be motivated enough to immediately settle his due.
But this is still not always enough. Sometimes, they will stay stubborn even after getting locked out. So you can also have another stipulation authorizing you to liquidate whatever valuables the tenant left inside your property if, for example, 2 months have already passed and they still haven't paid their overdue rent.
It is very important to note though, that if you don't have these express stipulations in your lease contract, you cannot do any of these actions to compel your tenant to pay. If say, you just lock your tenant out, your tenant can file a case against you for grave coercion.
The law on lease only provides for legal ejectment (See Art. 1673 of the New Civil Code). Meaning, a lessor cannot evict his tenant without first going through a judicial proceeding in court.
But on the other hand, the law also does not prohibit stipulations like those mentioned above. And when the law does not prohibit, the parties can freely agree on them. So, the key here really, is to secure the express agreement of your tenant that you can do those actions in case he does not pay as agreed. It's just a fair agreement between two consenting adults anyway.
Once you've put those conditions on paper, you can rely that you are free to take those measures if necessary. In fact, the New Civil Code provides that obligations arising from contracts have the force of the law between the contracting parties. (See Art. 1159 of the New Civil Code)
Another thing to note also, is that if your property is covered by the Rent Control Act, you may not have stipulations like the ones we're describing here.
But anyway, suppose you're already having a problem with your tenant right now and your lease contract does not contain any stipulation on dealing with delinquencies. If you're just reading this now, then it's probably too late for this advice already. Your available remedy should only be the judicial ejectment proceeding.
Put your notices and demands in writing
As soon as your tenant becomes unreasonably delayed in paying his rent, don't wait for too long before reminding him of his overdue account.
In most cases, people have valid reasons and active communication usually helps in avoiding misunderstandings. If they are not being responsive, or if they don't have any valid reason, then you should promptly start sending them written notices or demand letters. These letters don't need to be legally fancy. The important thing is you remind your tenant in clear terms, that they are falling behind on their obligations to you.
Also, whenever possible, always keep a receiving copy of your letters. Have at least two copies of your letters ready – one will be for your tenant, and the other will be for you, with their signature on them indicating the date when they received your notices.
Their acceptance of your letter and signing of the receiving copy, are indication of their willingness to make things right with you. Because every letter they sign, are useful documents you can use later on to support your claim. That is again, if you really have to go to court already.
If they refuse to sign, you also don't have to worry. It only indicates that they don't really mean to take responsibility of their actions. As for you the lessor, it means you should also be tight with them. And that you should not waste time before taking it to the next level.
Give them at most 3 notices or demand letters. And allow at least 5 days for them to comply with your demand or to reply to your letter, before sending another one. 5 days are reasonably enough time to take action on your demand and it's also the time required by law. (see Sec. 2 of Rule 70 of the Rules of Court)
Lastly, be sure to remind them that if they don't settle their overdue accounts within the time you specify, you'll be forced to take other, more serious measures available to you, such as filing a case in court.
Exercise your rights under your contract
If the demand letters don't work, this is when those stipulations in your lease contract will come handy. If you have stipulations like those mentioned above, it's time to use them. Start by changing the locks to your property.
Just be mindful and considerate in exercising your authorities under your contract. Note that locking out your tenant will cause a lot of inconvenience to him. This is an extreme measure that you should only resort to in extreme cases as well.
When doing this, keep in mind that you should still respect your tenant's belongings inside the property. Don't do anything excessive and beyond your agreed-upon actions. And be sure to leave a notice to your tenant that it was just you exercising one of your available remedies in your contract.
Also take note that you are not yet evicting your tenant, you're just locking him out of the property until he pays his due.
Of course, if you don't have this stipulation in your lease, then you should just skip this part. And go straight to filing a case in court.
File a case for collection of overdue rent and/or eviction
In most cases, the amount of unpaid rent to be collected, is just within the jurisdiction of the Small Claims Court. At the time of this writing, the maximum claimed amount in a case that the SCC can handle, is P200,000.00.
The good thing about the Small Claims Court, is that they only have summary proceedings. What this means is that you don't have to go through the full trial proceeding which is very lengthy. From our experience, it can be compared to a hearing at the Barangay, but the difference is that a judge (who is actually more knowledgeable of the law) will decide on your case.
Unless the subject property is one of those that rent higher than P200,000 per month, the Small Claims Court is the right place to file your legal action for the collection of unpaid rent from your tenant. The specific details on how to actually file a case at the SCC is already beyond the scope of this post. So we will just leave that for another post in the future.
If you'd like also have your tenant evicted, you should file a case for ejectment (action for unlawful detainer) at the Trial Court.
Do you have a rental property but would rather have dedicated professionals manage it for you?
Check out our Property Management Services, what we offer could very well be what you've been looking for in a long time. (That's what many of clients said when they found us!)
Check out our PM Services today →
---