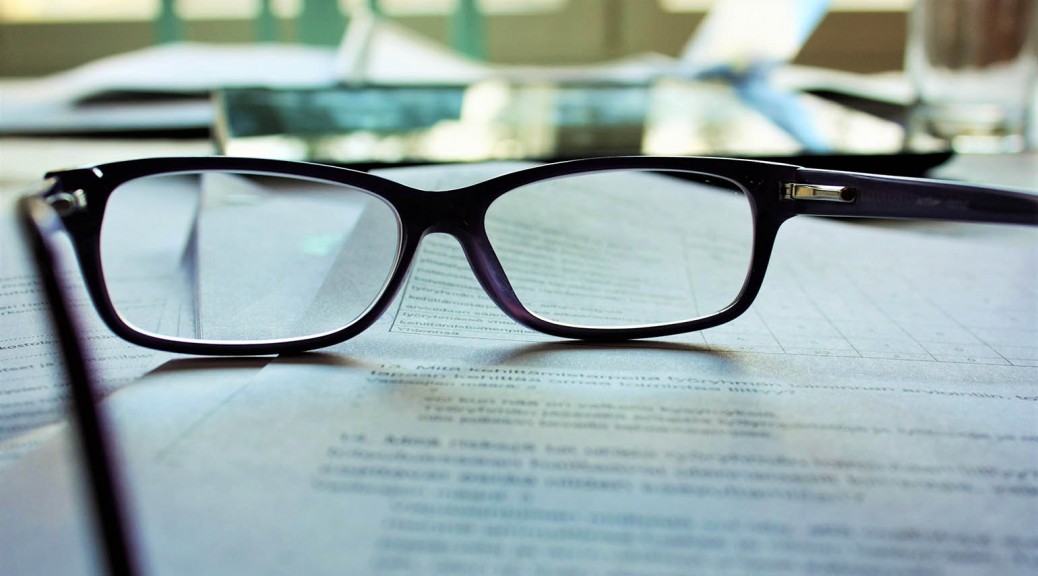 We have just recently helped a buyer and a seller seal a deal that made both of them really happy.
Mdm. seller just made more than ₱1 million in profits without breaking a single sweat. Who doesn't get happy about that? While Mr. buyer just got a great luxury condominium unit in Makati CBD for more than ₱2.2 million less than its current market price. As well, who doesn't get happy to get a deal like that?
Here's what happened:
As it appears on the records, in 2013, Mdm. seller, who lives in Cebu, chanced upon this great condo project in Legazpi Village, Makati – just right at the heart of Makati's CBD. The project was just recently turned over back then. She probably had some extra cash, so she bought a unit together with a parking slot.
The unit cost her ₱2,884,737.15
and the parking slot, ₱595,467.60.
In total, it cost her ₱3,480,204.75.
She did not really do anything much with her unit. She initially didn't even have any plans on how to profit from it since she hasn't really been into this business before.
But about 2 years later, she put up an ad in an online classified ads site, selling her unit. Our Mr. buyer now found the ad and got interested with the unit. He availed of our services in verifying the authenticity of the unit's title and subsequently, in transferring the ownership to his name.
Everything checked out during our verification, so the two parties proceeded with the transaction. Both of them are very satisfied because it's really a win-win situation!
Mdm. seller sold her unit and the parking slot for a total of ₱4,500,000. That's ₱1,019,795 in pure profits right there! That's because both parties agreed that all the taxes and expenses in getting the title transferred to the buyer's name, will be shouldered by Mr. buyer.
And here's what made Mr. buyer very happy also. The current prices of a similar unit and a parking slot, if you buy from the developer, are:
For the unit itself alone, ₱5,728,089.00
and for the parking slot, ₱1,000,000.00.
That means a total of: ₱6,728,089.00
But the total price the unit + parking slot was sold for, is only ₱4,500,000.
That's a difference of ₱2,228,089.
Buying from Mdm. seller instead of directly from the developer, Mr. buyer has saved a total of ₱2,228,089. Now that's what you call a great deal!
How you yourself can also do it
This is a real case that I have just shared with you and one that is very simple. Also, you have to know that it is not a unique nor a rare case. This is pretty common and a lot of other people are making money in real estate this way. And it's not only with condos that you can do this. You can do this with house-and-lot units, residential lots, or even commercial properties.
Did you know that it's not that hard to acquire a property like the condo unit I'm talking about here? Contrary to what many people think, you don't really have to have millions in order to buy a property. This is especially true with condominiums and house-and-lot units built by developers all around the Philippines.
If you have a job right now, you probably only need ₱20k to ₱30k to get started. This is called "leveraging" and we have discussed more about it in tip no. 5 in this post → (click here).
If you currently don't have millions lying around yet, the secret (which is really not a secret at all) to it is to leverage the money you have in order to buy your first investment property.
You only have to put up the equity or "down payment" which is usually 20% of the price only. Then you use a financing institution to pay for the remaining 80% as a loan. Financing institutions like banks let you pay up this loan in up to 25 years. Others, like the HDMF (formerly PAG-IBIG), allow repayments in up to even 30 years, depending on your qualifications.
Please note however, that your job is part of what gives you leverage to your money. So while you are still invested, it's wise to keep your job. Always remember that real estate investments are not get-rich-quick schemes.
Here's a realistic example:
Let's say you have a job, or a business that's making you ₱35,000 per month.
Then there's this great condominium project that's still being built and they have started pre-selling their units already. Let's say their 1 bedroom units are priced at ₱2.9 million (a decent condo already in 2016 prices).
And let's also say the project will be completed and turned over to the unit owners in 2 years.
Pro tip: Condos and house-and-lot units in subdivision developments are priced significantly less when they are still being built. This is the what we call the "pre-selling" stage.

Since financing institutions usually require only 20% of the price to be paid as equity, most developers also allow buyers to pay only the first 20% in installments with zero interest. And a lot of developers allow these installment payments to be stretched in up to 40 months!
In a lot of cases however, as the completion date of the project comes closer, the payment period for the equity also becomes shorter. Developers usually coincide their equity payments to the length of time their project becomes ready for turn over.
For example, if the project will already be turned over in 24 months, they may allow only 24 months also to pay the equity in installments.
After paying down this 20% equity, that's the time when developers will require the payment for the remaining 80%. And this is the time when the loan from your financing institution will come in.
Let's say your financing institution of choice is your bank. Basically, what happens here is that your bank pays your remaining 80% to the developer. Your debt now is to the bank. You're all paid up as far as the developer is concerned.
You will then be repaying just the loan you got from your bank.
Then, let's use 9.75% as the fixed annual interest rate that your bank charges you for your loan. This is the current going interest rate in 2016. And let's say you are currently in your 20's or 30's. This means there's a good chance you will be approved for a loan repayment term of up to 20 years or even 25 years.
Pro tip
: You can use our housing
loan repayment calculator
to quickly get a good idea on how much your monthly payments to your financing institution will be.
Taking all those figures given, here's what your payments will look like:
List price of the unit
₱2,900,000.00
12% VAT
N/A*
6% Miscellaneous Taxes/Fees
₱174,000.00
Total Price
₱3,074,000.00
20% Equity (down payment)
₱614,800.00
Payable in 24 months
₱25,616.67 / mo
80% Loanable amount
₱2,459,200.00
Annual interest rate
9.75%
Loan Repayment Term
20 years
Monthly amortization (20 years)
₱23,325.92
*The 12% VAT for condominiums is only applicable for units priced ₱3,199,200 and above. (Click here for more details on this)
In this example, your monthly installments for the first 24 months is only around ₱25k only. After that, when you got the loan from the bank, your monthly amortizations to the bank will only be around ₱23k. With these figures, your ₱35,000 monthly income is more than enough!
So how do you make ₱1 million in just 2 years?
Simple. You don't have to wait until 20 more years is over or until you've paid up in full your loan from the bank. You can sell your unit after only 2 years – when it has just been turned over to you. By that time, the price of your ₱2.9 million unit will likely be well upwards of ₱4 million already.
You just have to sell your unit at a price that is lower than what the developer's price will be at that time. This is to give your buyer a compelling reason to buy your unit instead of buying one from the developer.
Let's say you price your unit ₱3.9 million – that's a profit of ₱1 million already!
What you can do is to have the buyer assume your mortgage with your bank. Sticking to our example above, that is a total of ₱2,459,200.00. This debt will be transferred to the buyer after the execution of the sale. It is called a "sale with assumption of mortgage" (more on that in another post). Then the rest of the ₱3.9 million will have to be paid by the buyer to you.
If everything goes according to our 2-year timeline, when everything is said and done, you will have laid out a total of ₱614,000 only (equivalent to your 20% equity, paid in 24 months). But you just made ₱1,000,000 in profits!
Of course, there are still those bank fees from the loan and other incidental fees but they are not going to take up to 20% of your profits. After that, you still have more than doubled your money without really doing much work for it!
Do I have to complete my equity before selling?
No. You don't have to. When you are already satisfied with the appreciation in value of your property, you can start offering it for sale. Your target profit doesn't have to be ₱1 million and your target period for cashing out doesn't have to be 2 years. In fact, you don't even need to wait until the project is completed nor your unit is turned over to you.
The process in selling your unit while you are still completing your equity is just a little different. But those are just technicalities. The general idea is still to buy at a low price and then sell when the price gets higher.
Backup Plans
As with everything else in business and in life, you cannot expect things to go 100% according to your plans. You need a backup plan.
I'm not one for sugarcoating things and I'd like to let you know also that it may not be always easy to find a buyer for your unit. Or your target increase in price may not be reached within the time you expect. Sometimes, it may take time. But with the right kind of help from the right professionals, your chances of success will be greatly increased.
Still, let's say times will go bad in the future and you are stuck with your unit with no one wanting to buy it from you.
The worst of things may happen to the country (God forbid), but people will always need shelter and real estate does not go off or become stale. That's the inherent safety of a real estate investment.
With that said, if you can't sell the unit right away, you can always have it rented instead, for monthly income. You can use this monthly cash flow to pay your monthly amortizations to your bank. For a sample full computation of the figures if you go this route, you can see this post → (click here).
No time to manage your unit's rental? No problem.
You can avail of property management services just like the one we offer. This will take the load off of your hands. We can take care of everything about your unit, while you focus on more important things in your life. And you can still make profits.
Details of our Property Management Services →
An important tip when selling your unit
Remember I said above that it's wise to keep your job while you are invested? This will prove even more important when you are already selling your property. If you have another source of income, you will never hurry. And when selling, it is very important that you are not in a hurry.
Of course, the faster we turn our investments into profit, the better. But that's not what I mean. the hurrying I'm talking about is when you really rely on the sale of your property to pay for something important like your basic needs.
When you hurry like this in getting your property sold, people will consider your offer a distressed sale. Potential buyers will haggle the price down and you will feel like it's very hard to sell your property if you don't lower your price too much.
Real estate investments don't require a lot of work. It's very secure compared to other forms of investments and there's really money to be made here. However, it often requires several years to turn your profits into a reality.
But what is waiting for 2 to 3 or even 4 years if you know you'll end up with an extra few million pesos? Especially if you don't like doing any physical or involving work just to make some extra cash. If you don't mind just sitting pretty after work while making at least a million pesos after 2 years, then investing in real estate might just be right for you.
So, How do I get started?
Glad you asked. You can drop us a message at our contact page, or you can also call us today at any of our contact numbers shown on the site. Like the one you see at the top of this page.
Contact us today & get started →
Not sure if you're really ready?
As much as we'd like to do business with everyone interested, investing in real estate is just not for everyone. Some people are just not yet qualified, even if they are interested. And getting invested into properties prematurely, can make you lose money instead of make it.
Here at PPE, we don't want that to happen. So, to help you determine whether you're ready for investing into real estate, Joanne prepared this post:
Avoid Losing Your Money – Determine If You're Really Ready To Buy A Property Today
In that post, you will get a better idea of what responsibilities are attached to owning real estate. You're gonna need this info because even if your purpose in buying a property is only to resell it quickly, you are still going to own it for some period of time.
Wrapping it up
So, this has been a fairly long post and I have to stop talking at some point, right? 😀 If you've read this far, I hope I've shared with you something useful in life.
One last thing I'd like to add is that your broker or agent will also make a huge difference. When you're finally ready to start, your broker or agent will be your investing partner.
So you need someone who truly has your best interest in mind. Someone who truly cares for you and will help you succeed, help you choose the right properties and get you the best deals. And of course, you also need him/her to be very knowledgeable in this field. Not only licensed to practice, but also really competent. (Hint: Those are two entirely different things)
This kind of service is what we offer here at PPE Inc. and we'd like you to be one of the clients we've made happy with our services.
Well, you may not end up working with us but at any rate, that advice will still be as important to always keep in mind.
Please don't forget to share this post to your friends on Facebook or Twitter or elsewhere if you found it useful. Spread the love and make the world a better place! 🙂
For more info-packed posts like this, subscribe to our email updates and get notified when we publish new ones.

---