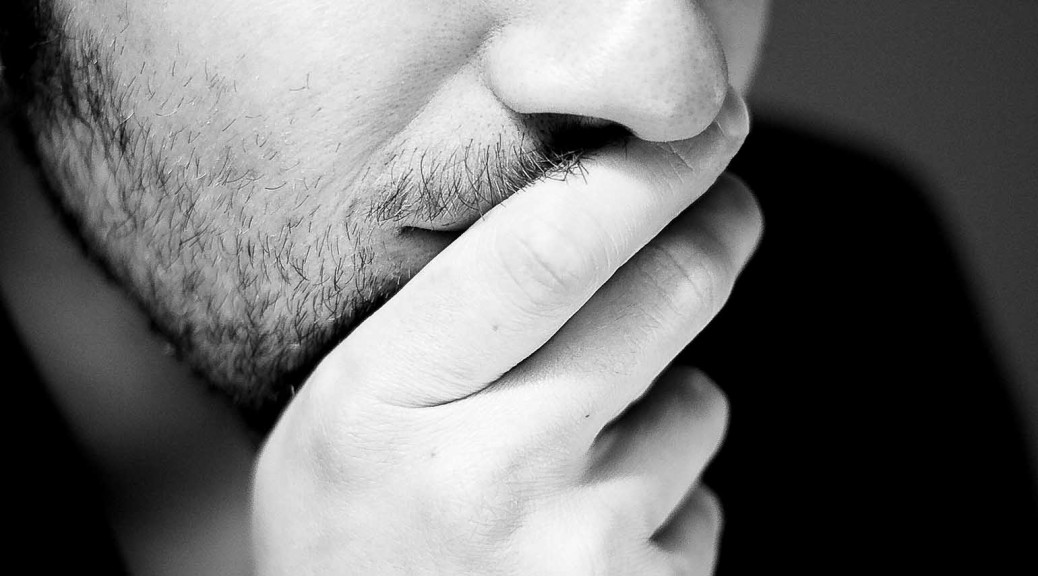 So how do you know you're really ready to buy a property?
A lot of people ask me about their problems which are related to being unable to continue with their payments, their monthly amortizations. And a lot of our readers sent us emails, asking whether they are entitled to a refund, or not; and how much they will get if they decide to back out from their purchase.
Their main reasons for backing out, vary greatly – from financial difficulties to plain and simple change of mind.
The Maceda Law provides protection to people who can't continue with their payments anymore. But only if they meet, certain qualifications. Most importantly, having paid instalments for at least 2 years already.
You can read our post about the Maceda Law for more details on this topic.
But the bad thing about being unable to continue with your monthly payments is that, you will never really get 100% refund on all your payments. It starts at 50% and the maximum you can get is up to 90% only. Again, depending on your circumstances.
And to make it worse, you will have to wait for somewhere around a few months to a year, or sometimes even longer, before you will actually get your refund.
So you see, it's a painful process and a really bad deal; imagine losing that much of your hard-earned money. That is, if you have to go through this process.
It is very unfortunate that a lot of people have to experience this. But the good news is, you really don't have to. All that it takes in order to avoid a bad situation like this, is proper planning and decision making.
Before You Decide…
Before you decide on buying a property, make sure you consider a few important things. Carefully determine whether you are ready to buy that dream house or not yet.
To help you do that, here are the things that you should consider before making that big decision. I have classified these things into external and internal factors.
The External Factors To Consider
The external factors are:
The type and size of the property;
The location;
From whom you will buy it
The type and size of the property
For the type and size of the property, you have to consider what it is that you actually need. If you have a family of 5, you might be needing a house with 3 to 4 bedrooms. If you are single, you might only need a studio-type, or a 1 bedroom condo unit, for the next 5 years.
Or if you are planning to start a family soon, then you should also take that into consideration. Perhaps you can start investing in a 1 to 2 bedroom house.
The location
The location of the property, is always one of the most important things to consider; whether you are buying a property for your own use, or for business purposes.
If it is really important that you live close to your workplace, then you have to consider a property that is near your work. This is especially important if your workplace is located in Metro Manila or in other highly urbanized areas in the Philippines where heavy traffic is a common problem.
If you have kids and you'd like to be close to their schools, a residential property that is near schools should be your priority.
For your own reasons, you may also want to be close to other important places like hospitals, churches, banks, malls, etc.
From whom will you buy it?
And then you will have to choose whether to buy a property from a developer, or from an individual seller in the secondary market.
If you choose to buy from a developer, there's usually less hassle when it comes to processing papers because developers already have a system in place. They already have organized procedures for each step in their selling process. And you will usually get a property that has amenities and common areas that come with it, which you can also enjoy as part of the community.
However, the downside to buying from a developer, is that there's very little room for negotiations as to the price and terms of the purchase.
Also, you will have to deal with the bureaucracy when things don't go all as planned. Like if there are delays in the turn over or there are lost documents. You cannot expect to talk directly with the top people in charge of the company. You will usually have to talk with their customer relations representatives, who will not do anything else aside from passing your concern to the appropriate person in their organization.
On the other hand, if you buy from an individual seller, you can negotiate with the person directly about the price and the terms of the sale.
But you will also have to do all the legwork yourself. That is, if you don't have a licensed broker working with you. From background checking to registration and transfer of titles.
Do something wrong here, and you could be facing, a lot of trouble in the future.
Those are the external factors.
The Internal Factors To Consider (Generally More Important!)
Now for the internal factors, you have to consider the following:
Your basic knowledge when it comes to properties;
Your savings and budget;
Money management skills;
Emotional readiness
Your basic knowledge when it comes to properties
You need to have some basic info on the going prices of the properties in the locations you are considering. This will help you in negotiating for the best deal for your property.
Also equip yourself with the basics on the paperwork process of buying a property. This is a very important matter that is often taken for granted by a lot of people. Which then leads to a lot of headaches later on when not done properly. Problems such as penalties, lacking documents, improper or incomplete registrations – all sorts of messy problems no one wants to deal with.
You can download, our free Flowchart and Checklist to get a good understanding on this part.
It's a very simple, easy-to-read and easy-to-follow set of instructions, that will surely help you a lot.
Anyway, going back to our topic, the next thing you have to think about is whether you have enough savings to cover the acquisition cost.
Your savings
After knowing the prices of your target properties, you should already have an idea on whether you can afford to pay the whole amount in spot cash or if you need to take a loan to finance the purchase.
That leads you to the next factor to consider, which is your budget.
Your budget
If you are going to take out a loan to finance the purchase of your property, you need to determine your possible monthly amortizations and then ask yourself whether you can allocate enough for it.
You can use our Financing Calculator to help you with this. Or if you already have an agent or broker, you can also ask him to give you a sample computation of your possible monthly payments.
In addition, take note that different financing institutions offer different interest rates. The easiest financing option to take, is the "in-house financing" if you're buying from a developer. But this is also the financing option that charges the highest interest rate.
After considering your budget, think about your income source. Is it reliable enough? Can you can see it through, to the end of the loan repayment term with that income source?
If not, do you have backup plans? Are you expecting promotions or other types of career improvement that will increase or stabilize your income?
Your money management skills
Next, you need to think about your money management skills. Are you confident with the way you handle your personal finances?
Keep in mind that there are ongoing costs to owning real estate. The expenses don't just stop at the cost of buying the property itself. You have to pay annual taxes and spend on maintenance to keep your property safe and in good condition. You will also have to pay monthly dues if your property is in a subdivision or if it is a condominium unit.
So you see, your budgeting skills and debt control will be put into good use.
Speaking of debt control, you will also have to keep thinking about your outstanding debt while your home is not yet fully paid. During this time, you have to be very careful about taking on additional debt.
Most of us have that friend who always ends up wondering where all of his money went, even when it's just shortly after the payday…
If you are that kind of person, you need to work on your money management skills first. Or else, you'll be just wasting your time and hard-earned money.
Emotional readiness
Lastly, consider your overall emotional readiness and long term plans.
Do you see yourself staying at the desired location in the next 10 to 20 years? This is especially relevant if the property being considered is a house-and-lot unit.
If it is a temporary residence that you're looking to buy, do you already have a plan on what to do with it when you're ready to leave? Plans like, having it rented for ongoing income or flipping it for one-time profits. These can easily be done with condos.
Parting Reminders
Owning real estate is a big responsibility and is not something you can take lightly. And when you have this responsibility, it may not always be that easy or fast to transfer the burden.
So give it some thought. Don't rush the decision.
Do things properly and you will also enjoy the rights of a homeowner, the fruits of your labor, or the profits of your investments.
If after thinking hard about it, the answers to those questions I mentioned are a confident yes, then you are now ready to buy your first or next real estate property.
Here at Phil. Property Expert, Inc., when we have a client who is looking to buy his or her home for the first time, we guide them through this process.
We don't just recommend any property or development project. We recommend choices that are best for our client according to his or her requirements, preferences and circumstances.
This way, problems are avoided and the client's successful ownership of the property is made sure.
If you'd like to be assisted this way when buying your property here in the Philippines, contact us today.
Get notified when we publish more info-packed real estate investment tips like this by subscribing to our weekly newsletter. Just enter your email into the box above.
Become real-estate savvy starting today!
---
ABOUT THE AUTHOR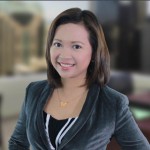 Joanne Almaden
Joanne is a licensed real estate broker and appraiser. She founded Phil. Property Expert, Inc. – a top-notch real estate services company whose vision is being the most trusted company when it comes to competence and quality of service.