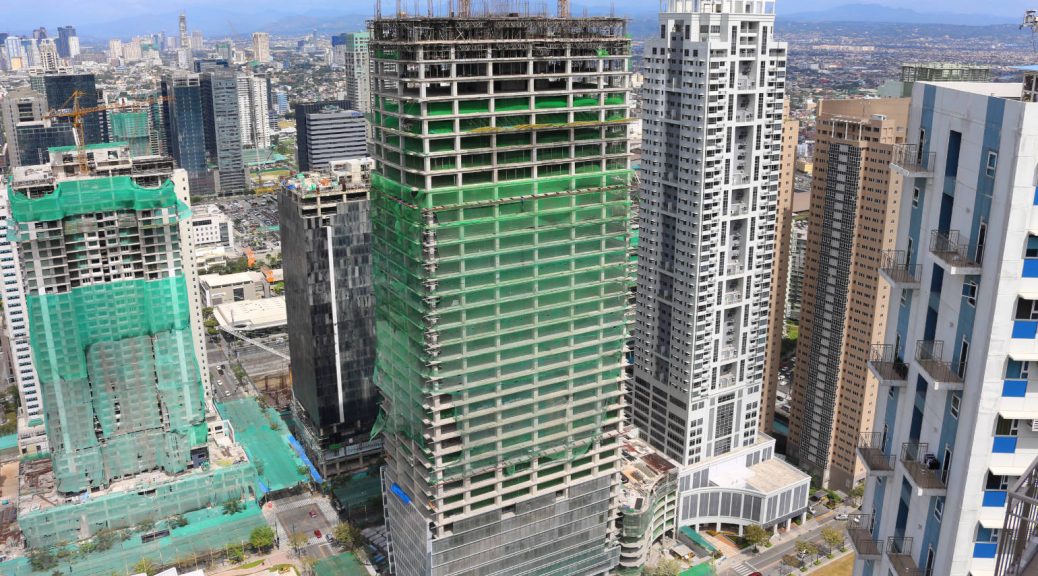 It's not uncommon for people to get stuck in bad investments. It doesn't matter what form of investment. Real estate in the Philippines is not an exemption to this. In this post, we'll talk about some of the factors that contribute to people getting stuck with their investment properties in Philippines and how you can manage your risks and set realistic expectations.
So, here's a comment posted on one of our blog posts here:

Carl said "don't think for a second you will be able to sell. There is 0 market for reselling of used condos in Philippines."
I feel bad about the experience of people like Carl. Back in 2012, I was in the same situation myself. And it wasn't even a used condo unit that I was trying to resell. It was my very first real property investment, also a condo unit and I got it in its pre-selling stage. It was unfortunately a bad one.
Looking back, I can now clearly see all that was wrong in that experience – it was a mix of my own faults, as well as other things I couldn't have anticipated.
Being in the business for a while now, we have encountered and we continue to see, many people like Carl and my old self who feel the same way. All the while, there are also those who just seem to be able to do it easily. And we've actually facilitated several of these resale transactions ourselves; so by now, we already know this firsthand.
Things that make it very hard to resell a condo unit
We've observed a few common factors that are present in condo properties that are just hard to sell. These are the following.
The selling price is not right

When I was trying to liquidate my own investment property back in 2012, I had this very wrong assumption that my selling price was very competitive. After all, I checked the prevailing prices of comparable properties online and I offered mine at more than P200,000 lower.

At that price, I would still be able to make about 18% profit over a total period of a little over 2 years. I got several offers back then but they were lower than what I wanted, although I would still make some profit. I didn't want to take any of the offers I got because I felt then that I would just have wasted my time.

The problem at that time was that there were so many new projects being launched in the same area and many of them are from more prominent developers whose reputations are in building better quality projects than my developer's projects. Back when I got my unit, I didn't know much about who's who in the industry and I didn't even know what's good quality and what's poor. I just wanted to get started investing.

If I was one of the prospect buyers of my property back then, this is how my choices would look like:

Buy this resale unit, save P200k and deal with the hassle of handling the transfer of registrations myself; My capital outlay would be lower but I would be buying a property with inferior quality (likely even lower resale value later on); My returns from rentals would probably be not that good also;
Get one of the offers from these developers, pay a couple hundred thousand Pesos after everything but not have to deal with all the hassles of legal documentations; I will be getting more long-term value due to higher quality; And my returns from rentals would be higher.

It was my naiveté that got me thinking that the P200k discount I offered would alone be compelling enough for prospect buyers to choose my offer over the others.

Over the years, we've seen that most of our clients don't mind the extra hundred thousands in the total price if it means more value in the property because of their quality and the reliability of the developer.

Primarily, this is because although the total contract price is higher by hundreds of thousands of Pesos, when this is reduced to the monthly amortizations, the difference isn't really that much. It translates to only a few thousand Pesos — not tens, not hundreds of thousands.

So if you're really serious in getting your condo property resold, also take into consideration all the other relevant factors in determining your price.

We see many owners however, who want to sell their condo units but their asking prices are just not reasonable when all things are considered.

The payment terms demanded by the seller are not competitive

When reselling a condo unit, it's important to consider that the market right now is literally flooded with very easy payment schemes. Everywhere, you see developers offering "no downpayment", and/or installments of equity for up to 36 months, some even longer.

All the while, we constantly see owners who want to resell their units but are very adamant about their "full-cash-payment-only" terms. They have their own reasons for wanting this, but unfortunately, buyers don't care about those reasons. We also see a lot of sellers insisting against bank financing or any other form of financing, and for all the wrong reasons. It's not surprising anymore if these sellers are not able to successfully sell their properties.

So unless you have another really compelling part of your offer — like a crazy discount, for example — being flexible with your payment terms would be a great advantage. Demanding full payment in cash instantly turns away the majority of your prospect buyers.

The property is not in the right place at the right time

Location is always an important factor in real estate. But being in a developing country, there is still a lot of room for progress. Areas that are considered very low-value in the past few decades are now skyrocketing in value. This has been happening all around the country and for a very long time now.

For example, not even a decade ago, you could still get a condo unit in projects like the Shell Residences by SMDC in Pasay City — for as low as P2.2 million only. Today, you can't find a single available listing lower than P6.5 million.

Back then, people who were trying to re-sell their units in Shell Residences within to 2 to 3 years after they got them, were having a really hard time looking for buyers at prices that would make them profits. That's obviously not the case anymore today.

Location and timing, often go together.

The quality of the property is just bad

This one is very hard to get around. I learned this myself the hard way. Nevertheless, if you really want to liquidate your investment, you need to take this into consideration. Be practical about it; cut your losses if you have to, learn and move on.

As I've mentioned in my discussion about the price factor above, the quality of the property can have a serious impact on your asking price. The quickest way to compensate for this negative aspect of your property, would be to adjust your asking price appropriately.

Or, if you're not willing to lower your price, be prepared to wait indefinitely for your buyer to come.
---
We get contacted by many owners who, like Carl above, want to re-sell their condo units. Some of them, we take on the project and we are able to resell them successfully. But we turn most of them down. One of the most recurring factors that turns us off is the unrealistic and unreasonable terms of the seller, particularly the price. Many of them want to re-sell their units at prices almost the same or just slightly lower than what developers offer. And they don't like having to deal with financing stuff.
Additionally, what most sellers often fail to also consider is that brokers and agents in the Philippines have the option to either focus on selling brand new units directly from developers, or resale units from individual owners. And sellers often don't realize that the amount of work required to facilitate a resale is so much more, compared to just selling new units from developers.
Selling developers' inventories is very convenient for brokers and agents. Forms are readily provided, almost the entire legal documentations are handled by the developer internally, and there are usually flexible payment options they can offer to buyers.
Facilitating resale transactions on the other hand, means the broker or agent himself will have to deal with the legal documentations, or at least provide assistance. It entails a lot more legwork. So, if the commission offered by the seller is about the same as those offered by developers, that wouldn't make a lot of sense for the broker or agent.
Reselling a condo unit can be quite easy. There's definitely a market for it, doesn't matter if they're already used or not. The only hard part here is for the seller to take the above factors into consideration.

---