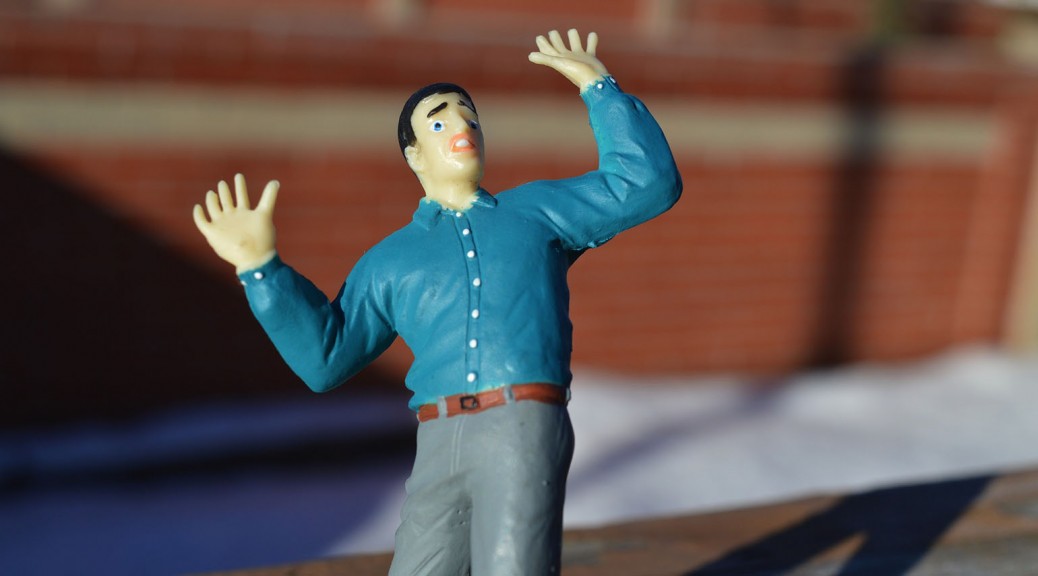 No, today is definitely not the best time to start to invest in real estate in the Philippines. Read on to know why.
The best time to have started investing in real estate was in the past. For example, more than a decade ago (2004), the average price per square meter of a prime 3-bedroom condominium unit in Makati CBD was only about ₱65,000. Fast forward to the late half of 2015, it's already just a little shy of ₱150,000!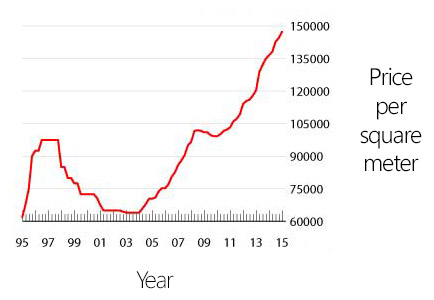 (Graph and data source from here)
That's an appreciation in market value by 130% in just 11 years!
To put that into a better perspective, let's say you bought a 3 bedroom condominium unit in Makati in 2004. Let's say the total floor area of the unit is 100sqm. If the the price per square in 2004 was ₱65,000, the total price of your unit would have been ₱6.5 million. But by 2015, the market value of that unit would have been ₱15 million already. And if you sold it then, you would have made ₱8,500,000 in profits!
And that's not yet counting the money you would have made in rentals if you had your unit rented in all those 11 years.
Am I Too Late?
Alright, so you were unable to start back then; too bad, right? No, it's not bad either. And it was not your fault. In fact, those who only started investing in properties in 2004, were already too late also, when compared to those who started way earlier than them.
Below is the earliest research I can find, published by the International Monetary Fund. And from this page you'll see the housing prices in selected Asian countries, including the Philippines. The following graphs show data from 1991 to 2001:
(scroll to page 29 if it didn't automatically load page 29.)
Further, this paper published by our very own Philippine Institute For Development Studies in 2002, also gives us another idea of the prices of real estate properties in the 90's:
---

What are the households' options in terms of available housing in the market? The minimum low-cost housing unit under government programs costs ₱150,000.

---
(scroll to page 41 if it didn't automatically load page 41.)
Now of course, the above paper from PIDS was talking about the low-cost housing units by the government and not those built by the private sector. But that's just to show another reference and to give you a better idea on how low the prices were, during that time.
Those who started investing in properties in the 90's have made far more profits than those who just started in 2004!
Okay, so when is the next best time to invest in real estate?
The good news is, today is the next best time to start investing in real estate in the country! Well, essentially, the earlier you start, the better.
The Philippines is still underdeveloped for the most part. And as a developing country, there is still a great opportunity for progress, the room for growth is still very wide. Especially with the recently concluded ASEAN integration, which opens up the Philippines into the whole of Southeast Asia for better and less-restricted trade activities.
---

If you were not able to start investing yesterday when it was the best time, today is the next best time to do so. The longer you wait, the more you're losing in terms of appreciation in the value of your property.

---
There's a good reason why everyone in the industry is very upbeat right now. More opportunities are opening up to the people right here in our country, which means more income for them. This consequently means more buying power and elevated standard of living. And we know that having a roof above our heads is one of our basic needs.
Real estate prices are only going to rise in the coming years and decades.
Alright Wait, How do I get started?
To get started, first determine if you're ready. To help you with that, you can read this article: "Avoid Losing Your Money – Determine If You're Really Ready To Buy A Property Today".
Then the next thing to do is to talk with a professional in the industry. A licensed broker is preferable. The job of your broker is to help you with the purchase of your property. He will facilitate the transaction, especially with the documentations and coordination with the seller/developer from whom you'll buy.
Your broker is supposed to be your investing partner. So you need someone knowledgeable and experienced in this field. You should expect him to provide you with after-sales support also. In most cases, there are really concerns or questions that come up after the transaction and your broker should help you with these things.
Some people already know someone they can talk to. It may be a relative or a good friend who is in the real estate business. We recommend working with them if you know you can rely on them.
However, not everyone has this friend or family. If you are one of them, you may check out our services and find out how we can help you:
See how we're different from other brokers →
Contact us today and start investing in RE!

---