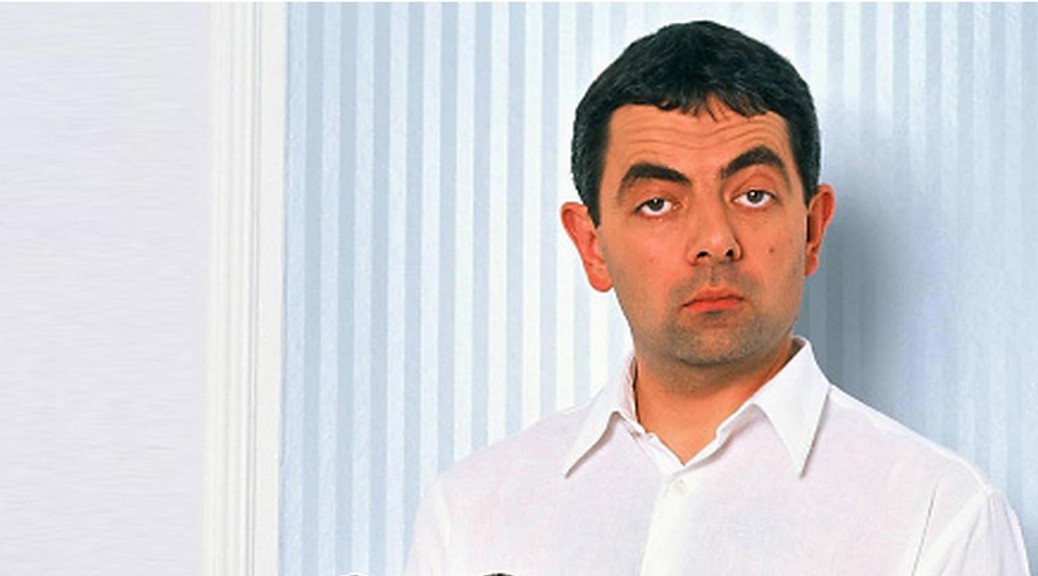 Everyone seems to be really optimistic about the Philippine real estate market for 2015. Market experts both local and abroad are very bullish in their expectations for this year.
However, we should also keep in mind that not just because people labeled with fancy titles tell us something, it is already true. What experts say still remain just their opinion about the subject.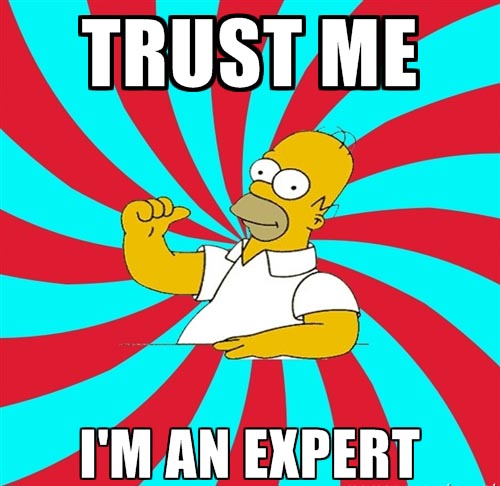 They could be right or not.
The only way to come up with a well-informed opinion of our own is to verify their claims, the data that they are referring to. Luckily, most of the important ones are easily accessible to the public, thanks to the internet.
And that's what we're going to do in this post – let's take a look at the major indicators that can give us an idea as to where the Philippine real estate market is headed in 2015.
Gross Domestic Product (GDP)
GDP is the total value of goods and services produced within a country's borders in a specific time period, in a year for example. This is basically the measure for the country's performance as a whole. If the Philippines has been really productive and business has been good, this number should go up. And that means more demand for office/commercial real estate for businesses and residential properties for the workforce.
The latest GDP report from the Philippine Statistics Authority (formerly NSO) says that our GDP "grew year-on-year by 5.3 percent in the third quarter of 2014".
At first look, this is a good thing. But further looking at the details, we'll find that the country's growth rate has been declining over the years: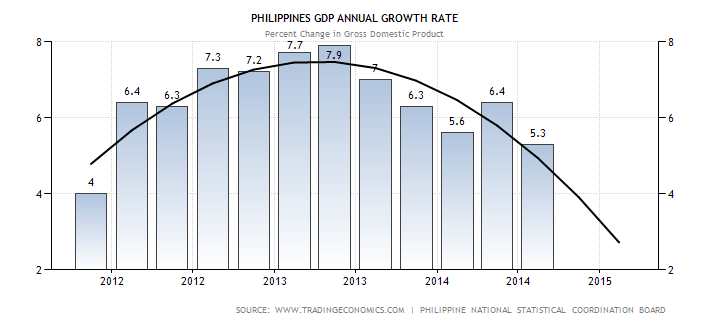 chart by: tradingeconomics.com
The Philippine economy may still be growing but by the looks of it, it's growing slower and slower. This could mean the good times may soon be over and most Filipinos are soon going to feel the need to cut down on their spending and prepare for the rainy days ahead.
Total Approved Foreign Investments
When foreign investments keep pouring into the country, that means more jobs for the Filipinos, more money for the people.
This will greatly contribute to the direction of the real estate industry also, as when people have more income, it's human nature to desire elevated standards of living – that includes buying better homes and/or more properties either for personal or investment purposes.
However, this report from the National Statistics Coordinating Board of PSA, doesn't sound all that encouraging. Total approved foreign investments dropped by a whopping 38.8% in the 2nd quarter of 2014, compared to the same period the previous year:
---

Total foreign investments (FI) approved in the second quarter of 2014 by the seven investment promotion agencies (IPAs), namely: Board of Investments (BOI), Clark Development Corporation (CDC), Philippine Economic Zone Authority (PEZA), and Subic Bay Metropolitan Authority (SBMA) as well as the Authority of the Freeport Area of Bataan (AFAB), BOI-Autonomous Region of Muslim Mindanao (BOI-ARMM), and Cagayan Economic Zone Authority (CEZA) amounted to PhP 36.0 billion, declining by 38.8 percent from the PhP 58.8 billion recorded in the same period last year.

excerpt from: nscb.gov.ph
---
These foreign investments have been a great contributor to developing the country's infrastructure, not only to giving jobs to the people. 38.8% of it lost, sounds like a real big, bad deal.
Average Inflation Rate
Inflation rates indicate how prices of things we can buy, go up. If inflation goes out of hand and rises very rapidly, that means our money loses value very rapidly also. And we all know that for the majority, getting an increase in our wages or other kinds of income, is not really that easy and fast.
So if inflation rises significantly, that's bad news for consumers. Everything goes up including interest rates from banks which is a great factor that influences people in availing loans to finance their property buying or development activities.
Too much inflation means the money that you get in a month, may not be enough for your monthly expenses anymore (assuming it used to be enough), because prices have gone way up.
Fortunately, Bangko Sentral ng Pilipinas (BSP) has some good news about this:
---

Year-on-year headline inflation for the whole year of 2014 averaged 4.1 percent, within the Government's inflation target range of 4.0 percent ± 1.0 percentage point for the year. This was the sixth consecutive year that the average inflation rate has been within the government target.

excerpt from: BSP media release
---
4.1% could still be lower but it's not that bad. We've seen worse in past years – 4.6% in 2011 – and we still saw an increase in real estate investing and buying activities.
OFW Remittance
One of the biggest segment of the real estate market in the Philippines are the Overseas Filipino Workers (OFW's). This group buys properties in the country through their families here and they send the money via remittances.
Latest data (up to Oct. 2014) from Bangko Sentral ng Pilipinas (BSP) says that so far, our OFW's have been doing a really great job. Remittance levels have been steadily rising in the past several years.
And if we look at year-on-year growth rates, it doesn't look like they're slowing down either:
data from bsp.gov.ph
From these figures, I'd say the OFW market will continue to be a strong market segment to target for your real estate investments.
Tourist Influx
More tourists visiting the Philippines means more productivity in the tourism industry. The real estate industry gets positively affected with this as well – hotels and resorts get occupied, vacation homes get sold, real estate investors targeting the tourist market become bullish in their outlook.
The Department of Tourism's campaigns to encourage more tourists to come to the country seem to have been working. Despite all the natural calamities that happened to us in the recent years, looks like it's still "more fun in the Philippines"! DOT reports a continued rise of tourist arrivals and there doesn't seem to be signs of this figure slowing down anytime soon:
---

International tourist receipts to the Philippines grew 7.14% in real terms to reach US$ 3.895 Billion (Php172.65 Billion). For the month alone, receipts improved by 8.02% with US$333.10 Million (Php14.922 Billion) compared to US$ 308.38 Million (Php 13.317Billion) the previous year…

…International tourist arrivals to the Philippines grew by 2.28% in January to October 2014, reaching a record 3,955,399 arrivals for the same months the previous years, and posting 358,876 arrivals for the month alone.

excerpt from: DOT industry performance report
---
Unemployment Rate
When less and less people are unemployed, that means more and more are generating money by working on their jobs. Which leads to greater demand for real estate properties among other things, as again, it is part of our human nature to want a higher standard of living.
It's a really good thing that even though foreign investments have been cut down as mentioned above, the country still managed to decrease the overall unemployment rate.
Latest data (July 2014) from Philippine Statistics Authority says unemployment has gone down to 6.7% from 7.3% in the same period the previous year.
One of the largest contributor of this growth in employment continues to be the BPO industry which is also one of the most promising sectors being eyed by real estate developers and investors. As the BPO industry continues to grow, the need for more office space will also rise and there will be more and more Filipinos with the financial capacity to participate in the real estate industry.
Takeaways
So you now have those figures and even the links to very sources of these information. This hopefully gives you enough verifiable information for you to form your own smart opinion about the real estate market in 2015. This should consequently help you make better real estate investing decisions for this year.
As for us here in PPE, there may be some bit of bad news behind all the optimism but the positive signs and the potential gains far outweigh the negative signs and the risks.
The real estate industry in the Philippines has always been rising and seeing that we are still far behind from other countries in terms of development, there is obviously still a lot of room to grow.
And with the coming ASEAN Integration this year, we expect more great things to come!
Get notified when we publish more info-packed resources like this by subscribing to our newsletter. Just enter your email into the box below.
Become real-estate savvy starting today!
Looking for real estate services?
See how we can help you today →
---