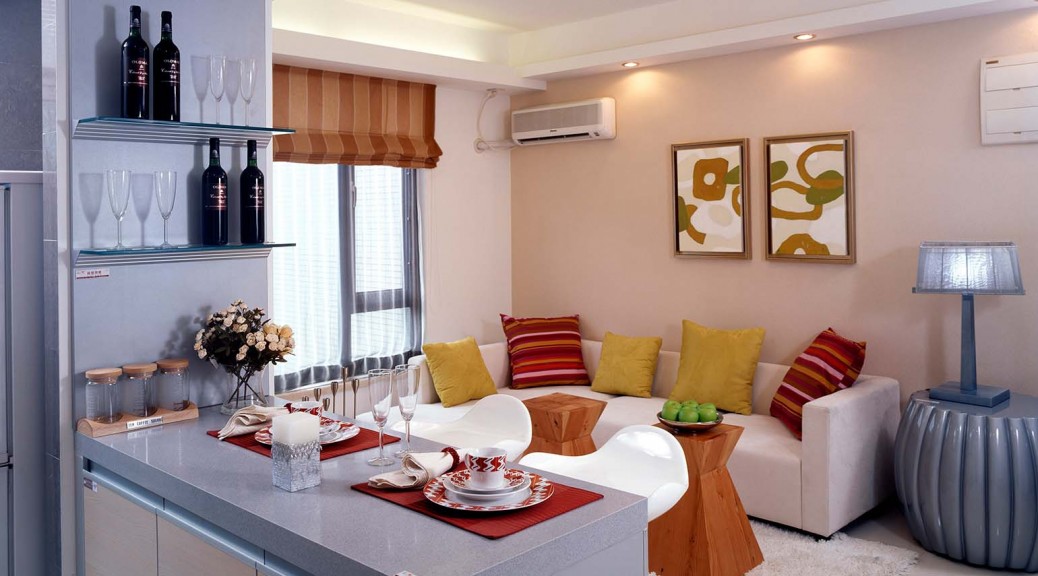 Limited space is a major challenge for urban living, which often makes organizing your home quite difficult. With so many things that you may find necessary, there is very little room for all of them.
However, even the littlest homes could look fantastic with these creative ideas:
Hidden Storage

The shortage of space can bring out the most creative organizing ideas such as using furniture with hidden storage. You can have a coffee table, couch, or bed custom-made to have hidden drawers or compartments -– a perfect place to keep some of your magazines or other valuable personal belongings.

Use every nook and cranny

In a small home, it is important that you maximize your space and use your empty corners into something more than idle spaces.

You can convert your stair space into a computer area or home office, or you can also build shelves under the stairs for your little library or your collection of DVDs.

The area under your bed may be a perfect place for little drawers for your underpants. Remember, you have limited space and every square meter should be maximized.

Multi-functional Furniture

With very limited space, it is important that you use furniture that serves more than one purpose.

Instead of buying just a couch, why not get a convertible sofa which may come useful when you have guests sleeping over? Instead of getting ordinary coffee or center tables, why not get ones that are also convertible chairs?

Keep Shelves Open

Closed space can make your already limited area crowded. To create the illusion of a bigger space, you might want to use open shelves instead of cupboards or cabinets, especially in the kitchen, where you can showcase your best dishes.

Bunk beds

To save up on floor space, you may opt for bunk beds, especially for homes with many kids. Bunk beds only stay in one corner and allows for three to four children sharing the same room. This also leaves more space for their toys and for their play time.

Book Stacks

We love displaying our books to create the feel of a library inside our home. However, too many of them could make organization quite tough.

Instead of squeezing all your books in shelves around your home, why not stack them to create a book tower or two? This way, you can take advantage of vertical space and it makes it easy to look through your book titles.

Creative Storage

It is even more difficult to organize a small space when you have a lot of belongings, especially accessories. Women can use small containers for earrings and bangles that can also serve as an accessory to your center table.
Also check out: 10 Smart Design Ideas for Your Condo Home
Get notified when we publish more info-packed home improvement resources like this by subscribing to our weekly newsletter. Just enter your email into the box above.
Become real-estate savvy starting today!
---